From 8 December at ifa laboratory (artist present 17.12 4-8pm, 18.12 11am-3pm)
HUMAN WARMTH by Déborah Marino
Human Warmth: that which makes us into social beings, capable of sharing and transmitting to others.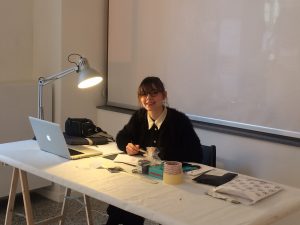 This is a project on family memories by the young artist Déborah Marino. She approaches the issue from a positive standpoint, so that it is not nostalgic but instead constructive memories that are under consideration. Family photographs are transformed in illustrations, minimal but animated. The illustrations are transferred to t-shirts. The textile material is here a double skin that activates a memory upon contact with body heat. Initiated by the artist's family's own memories, this ongoing project takes place within the exhibition at Ifa laboratory, offering the public to share their memories and personal photographs. The artist will create on-site t-shirts directly inspired by each visitor's contribution. Artist Biography NL & FR versions.
For sharing your photo and its short story; please find the document here and send your photo to contact.deborahmarino@gmail.com or leave it in the Human Warmth letter box at ifa laboratory.