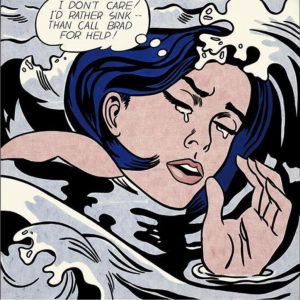 Do not call Brad, call us! Happy New Year! We'll help you make this year yours!
We can help your teams stand out, be more efficient, focused and more collaborative with #teambuilding through #art.
We can help you to stand out with new ways of working on strategy, marketing and public relations; Strategic cultural relations & #culturalcommunications help any #company #city #region #government reach better their target group and create communication & relations that count. #impact and #outreach with meaning #publicdiplomacy.
Image: Drowning Girl (1963), Roy Liechtenstein, Oil and synthetic polymer paint on canvas, 171.6×169.5cm, Collection MoMA, New-York City.