Reality Creative Team-building Showcase |29 May 2017 | 2- 7 pm |Rue des Renards 1a, 1000 Brussels
Join us for an immersive trip!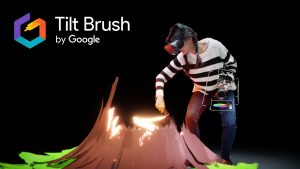 ifa laboratory and Poolpio collaborate in order to offer creative and cutting edge possibilities for companies, organisations and governmental bodies to develop their organisation and their teams.
"We will all have superpowers. Because in virtual reality you can be anyone, you can go anywhere, and you can create anything…it's going to be the next mass medium."  Rikard Steiber HTC
We invite you to a showcase on creative team-building and organisational development with virtual reality.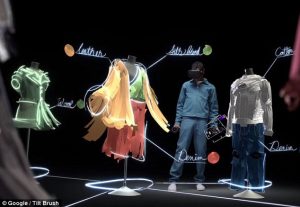 Virtual reality creative team-building allows your teams to
– work creatively on important topics together even from different locations
– work in a very innovative way (having technology, creation, immersion and experience at the core)
– get the total virtual reality immersion experience linked to any team-cooperation, team-merge, cohesion-building among teams at different locations. Work on any project, issue or topic you like.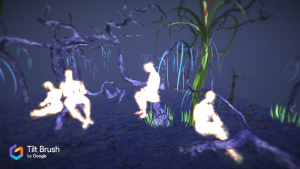 Get the benefits of creative team-buildings
Creativity plays an important part for companies but the context has to be created in order to work on it in a concrete way. Team-building is a great opportunity.
The Adobe state of create study is just one of many studies and voices showing essential facts about the importance of creativity for any company or organisation. State of Create shows that creative teams have 1.5 times higher chance of being leaders of their sectors less creative ones.
Artistic disciplines, technology and team-coach commitment make our service unique. ifa laboratory's creative team-buildings can help you in unleashing your team's creativity; inspire to practice your inventiveness, improve natural cooperation, individual and collective negotiation, and finding new ways of seeing and doing the daily job.
Schedule for 29 May
Try the virtual reality experience
See 3D printed examples of works created by artist Jérôme Désert with Tilt Brush by Google in virtual reality
Meet coach Peter Musschoot
Meet a couple of artists on our team for creative team-building
Meet ifa laboratory and Poolpio teams
Confirm your presence today by sending us an e-mail!
And if you cannot make it, we'll come to you. You will be able to follow the event live and in 360° from anywhere, just join us following this link : 360° Live stream on Youtube
Looking forward to meeting you,
Johanna Suo and Kevin Hauzeur on behalf of ifa laboratory and Poolpio
In partnership with Unic 3D