[vc_row type="in_container" bg_position="left top" bg_repeat="no-repeat" text_color="dark" text_align="left" top_padding="0″ bottom_padding="0″][vc_column width="1/1″][divider line_type="No Line" custom_height="10″][vc_text_separator title="24.04.16 (14:30 – 19:00)" title_align="separator_align_center"][vc_row_inner][vc_column_inner width="1/2″][image_with_animation animation="Fade In" img_link_target="_self" image_url="3740″][/vc_column_inner][vc_column_inner width="1/2″ animation="none" column_padding="no-extra-padding"][vc_column_text]

The main points will be the following:
 Introduction to the artist and the exhibition: Intentions of the artist and the gallery

Can art create a social discourse on the events and the people that create our times? 

How relevant can artists be for politics? 

Q & A and discussion
Participants
Dimitrios Oikonomou, Artist painter
Vincent Georis, Journalist covering European affairs, l'Echo
Johanna Suo, Director, TAG bxl

Before and after the talk, discover the subtile flavors of Greek quality wines with our partner Canette, the Greek wine specialist in Belgium, The wine tasting will start around 2.30 pm and will end at 7pm.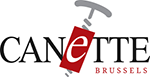 [/vc_column_text][/vc_column_inner][/vc_row_inner][/vc_column][/vc_row][vc_row][vc_column width="1/1″][/vc_column][/vc_row]