If I had Wings

a project in collaboration with artist Kaarina Kaikkonen
Large scale art installation |  Neighbourhood Dialogue | Art | Conversations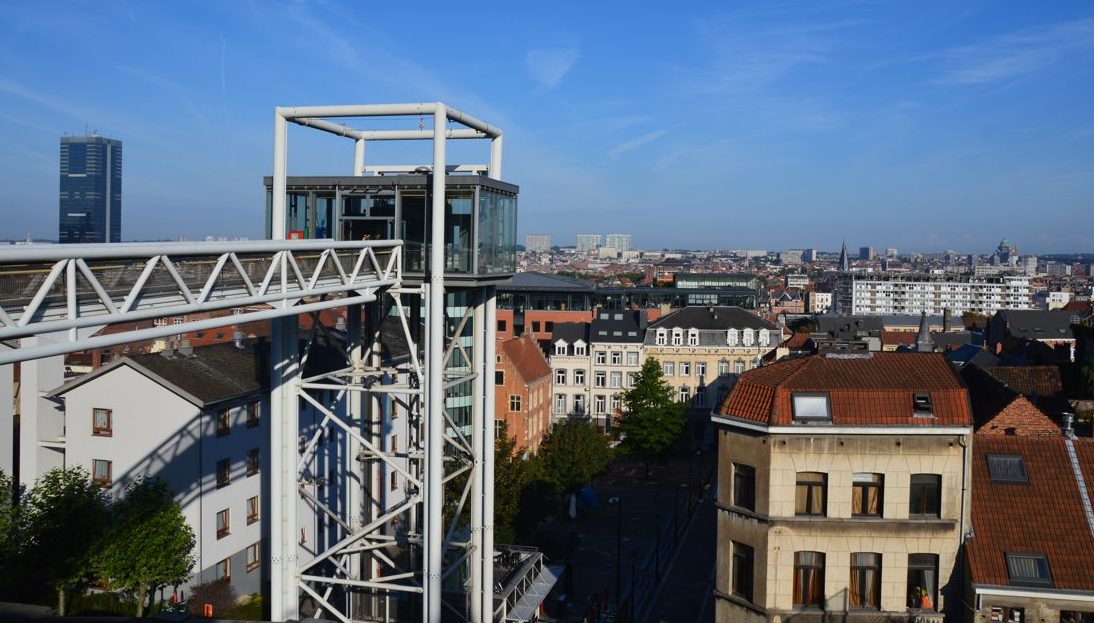 A collaborative art installation on the elevator of the Marolles is the point of departure for neighbourhood dialogue. "If I had Wings" is one of three projects presented by Ifa laboratory et Arts Lab Brussels, offering alternative communication platforms produced with artists.
After discussions with habitants of the neighbourhood ifa laboratory and Kaarina Kaikkonen chose the Marolles elevator as location for a public space work "If I had Wings". The team had heard about the nick name "The Social Elevator". The location has a constant flow of people and it is linked to the debate about the neighbourhood in a symbolic way with the imposing palace of Justice on the hill looking down over the Marolles.
On Tuesday 17 April it is time for the inauguration of the work 2018 in presence of the artist, the team, Minister Pascal Smet and many more.

Finnish artist Kaarina Kaikkonen graduated from the Academy of Fine Arts, Helsinki in 1983. She became one of the most important Finnish contemporary artists, known for her sculptures and monumental public space installations. She is known for using recycled material, clothes, shoes, toilet paper all witness about the human traces and dimensions of her work. The human being and identity are often in the center of the discourse.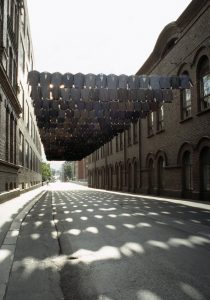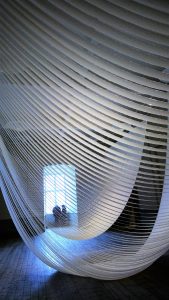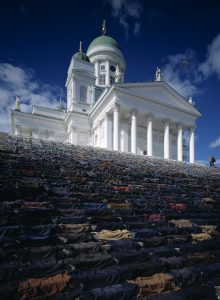 Photos of previous work by artist Kaarina Kaikkonen: Shadow, Tampere 1999, My Outline, Uppsala Art Museum, 2017, Way, Helsinki cathedral, 2000.
Project partners:
Brussels Capital Region, The City of Brussels, COCOF, The Finnish Cultural Institute for the Benelux, Embassy of Finland Brussels, Belgian Buildings Agency, STIB/MIVB, Bruxelles Mobilité.