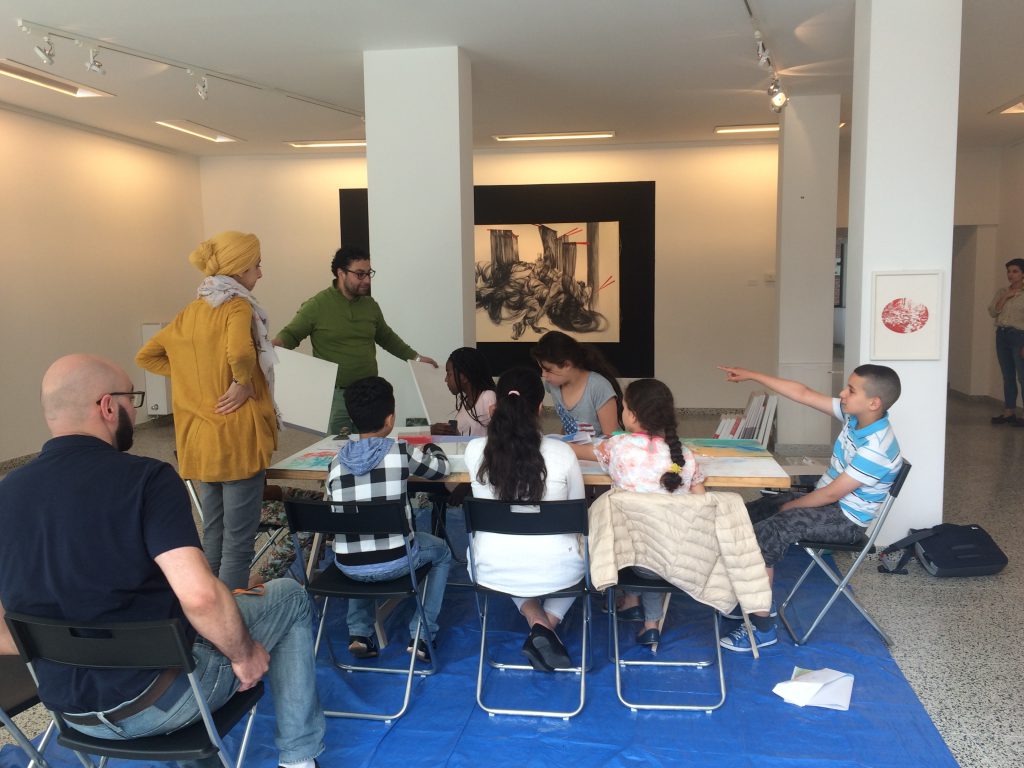 In 2016 ifa laboratory created a project in collaboration with the Embassy of the United Arab Emirates in Brussels. The wish from the embassy was to make local, social positive impact. The project "Engaging Through Art and Enabling Communities" was created. In the neighbourhood of the Marolles in Brussels painting and monotype workshops were offered to 10-12 year old children in a contemporary art gallery. The objective was to open up exchange between different and non communicating communities. Click here to see the visual PDF report.
Artist Adil Haouata, worked with a group children and helped them organise an exhibition at Arts Lab Brussels.
Sheikh Hamad Bin Majid AlQassimi, Embassy of the UAE Brussels, explains why they choose to engage: " We believe that art is a meaningful and humane way to allow societies to interact with each other, and to help create understanding between people. The UAE believes in the effective role of the arts in promoting cultural exchange and effective communication amongst communities because art has always been an important and universal facet of human expression. We are happy to be able to, hopefully, contribute to a healthy development of the communities for a celebration of talent, creativity, cultural diversity and innovation in this old part of Brussels".