The comic strip Pile ou Face / Cara o Sello – a story from Ciudad Bolivar & Molenbeek Saint-Jean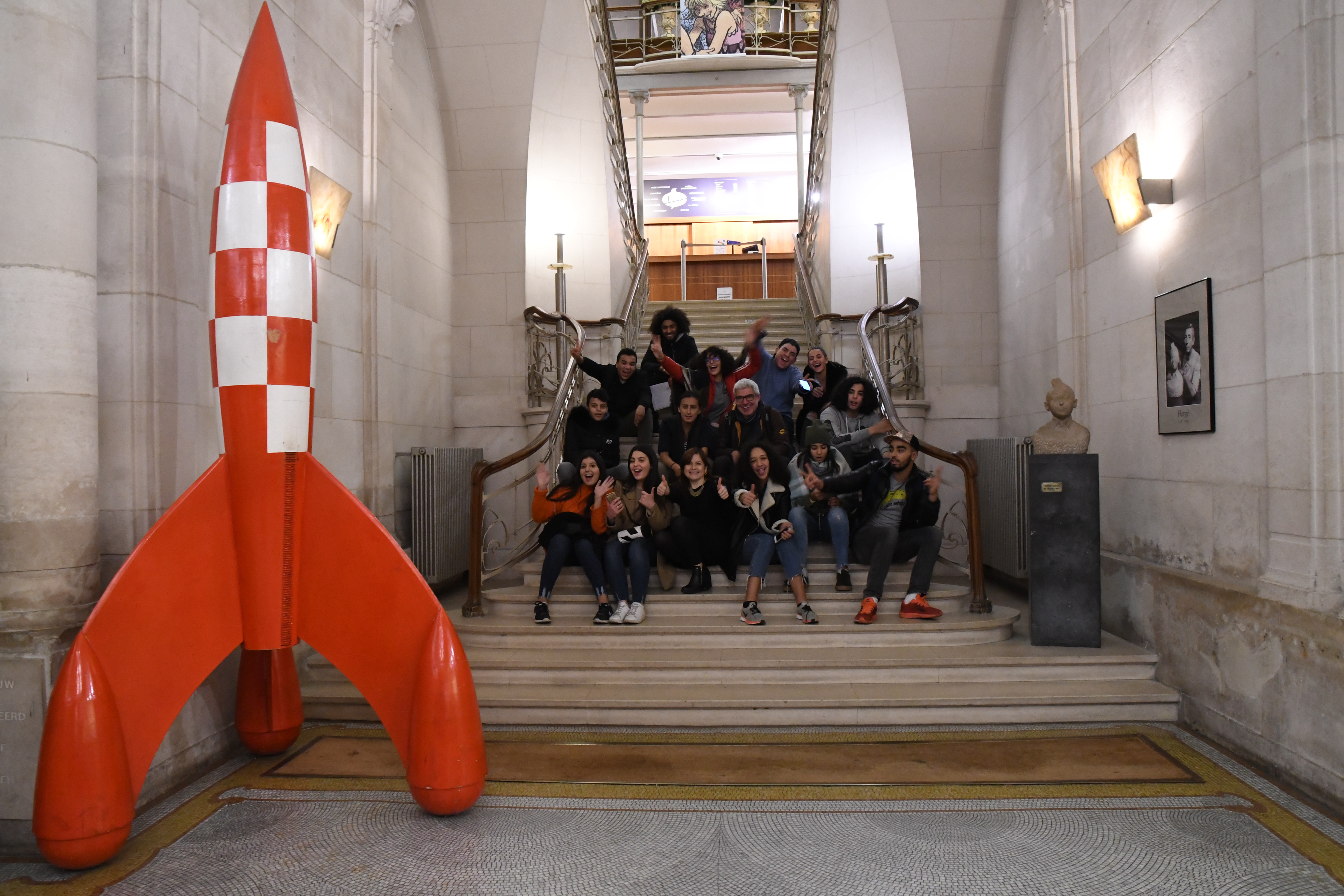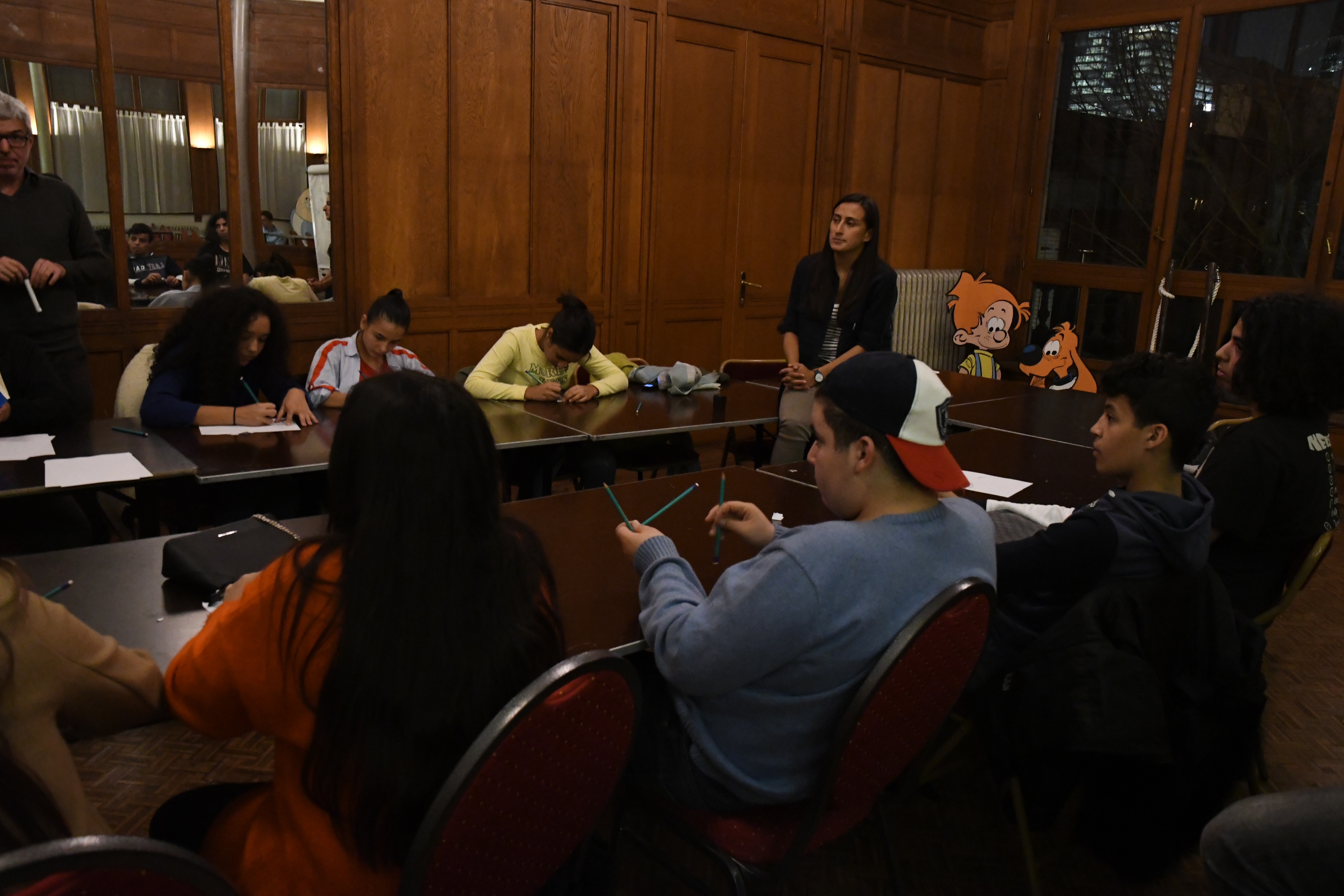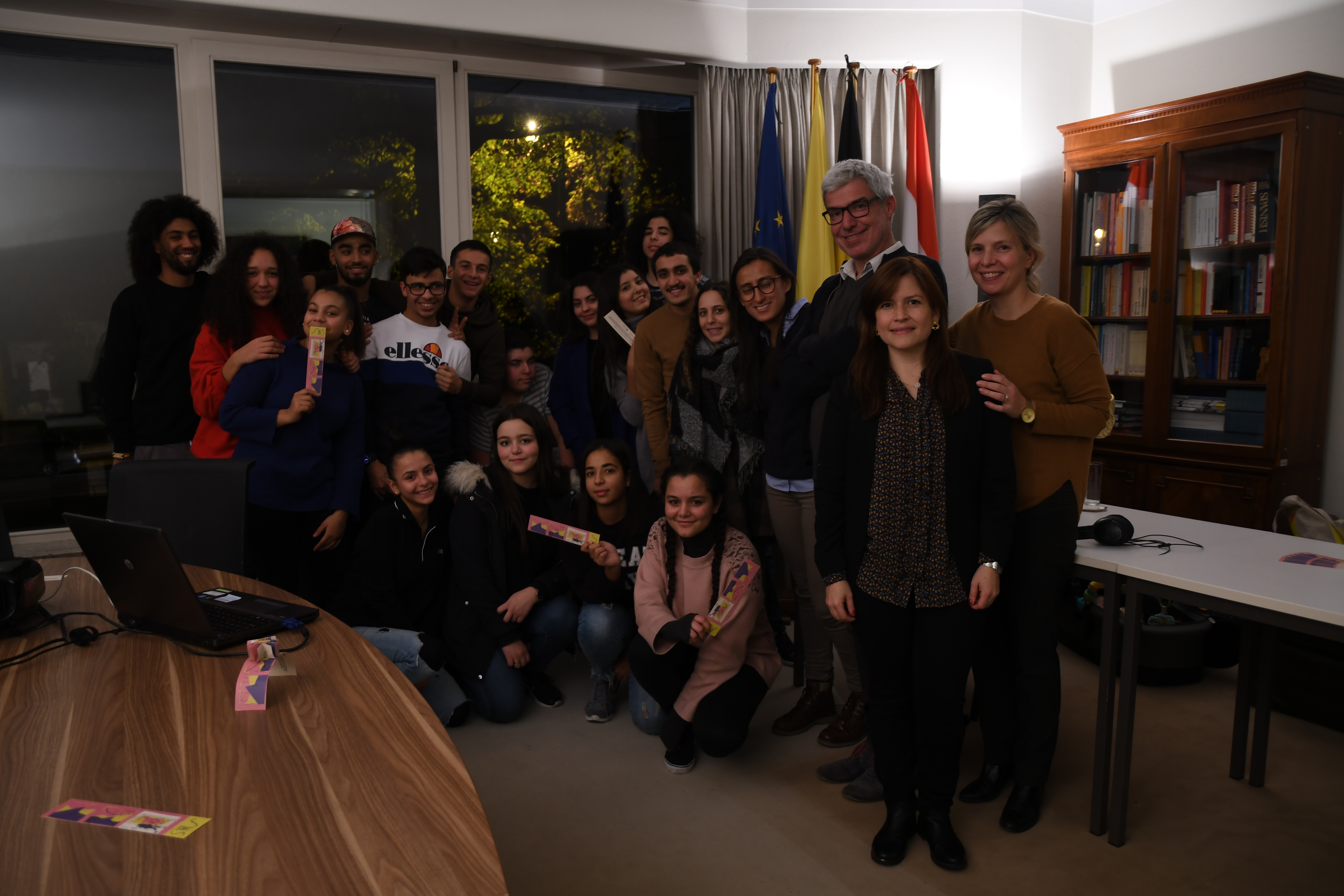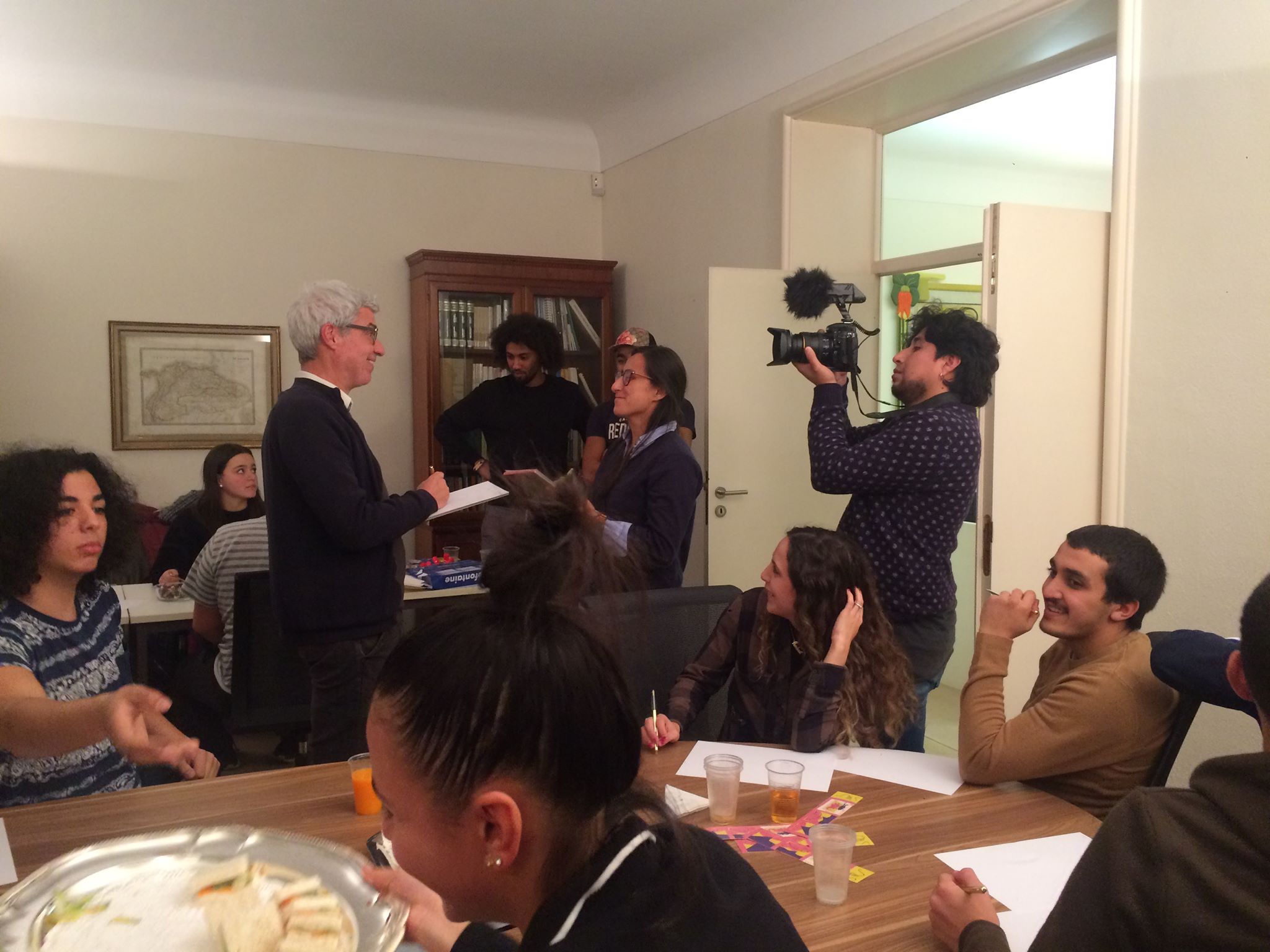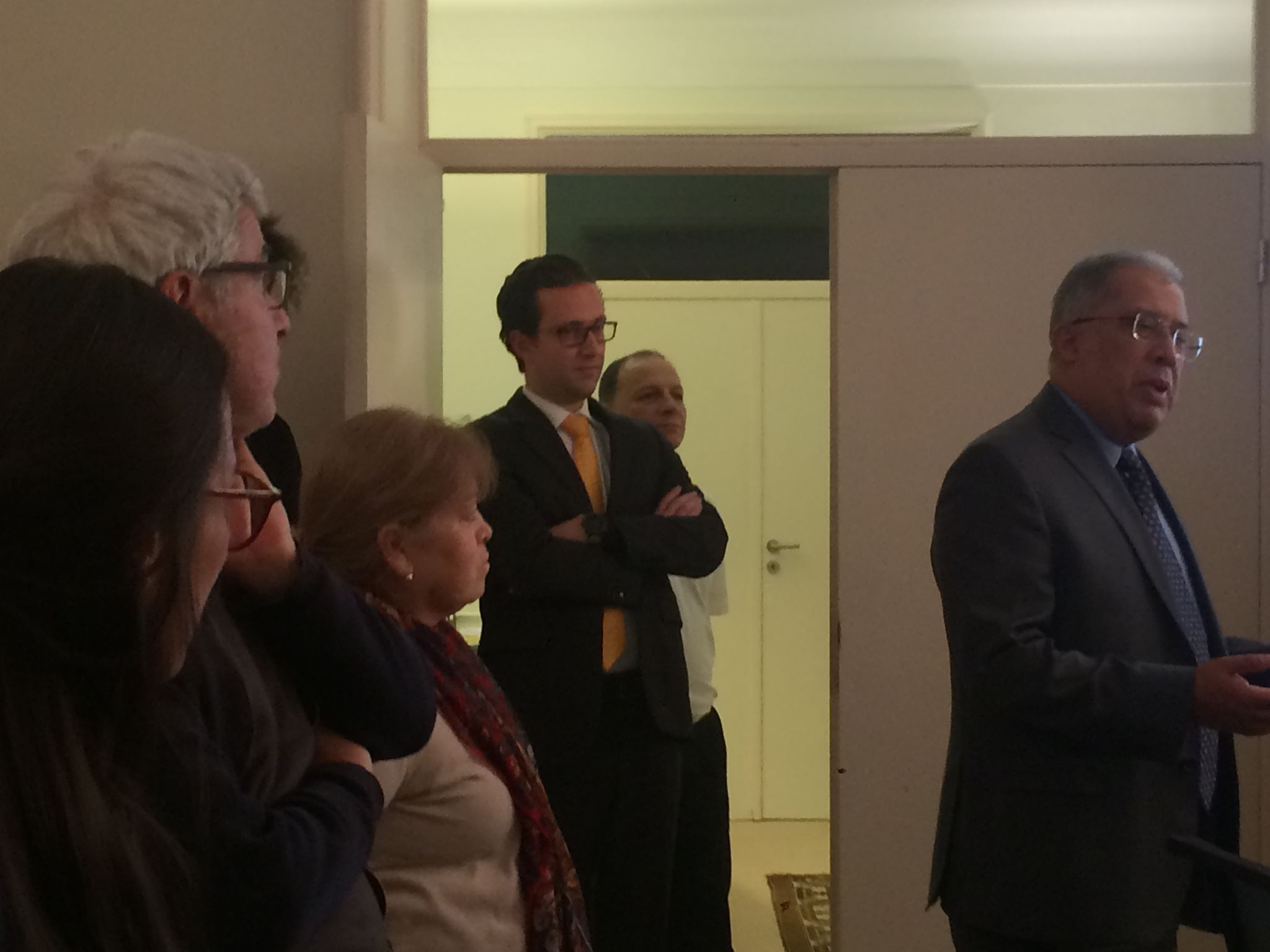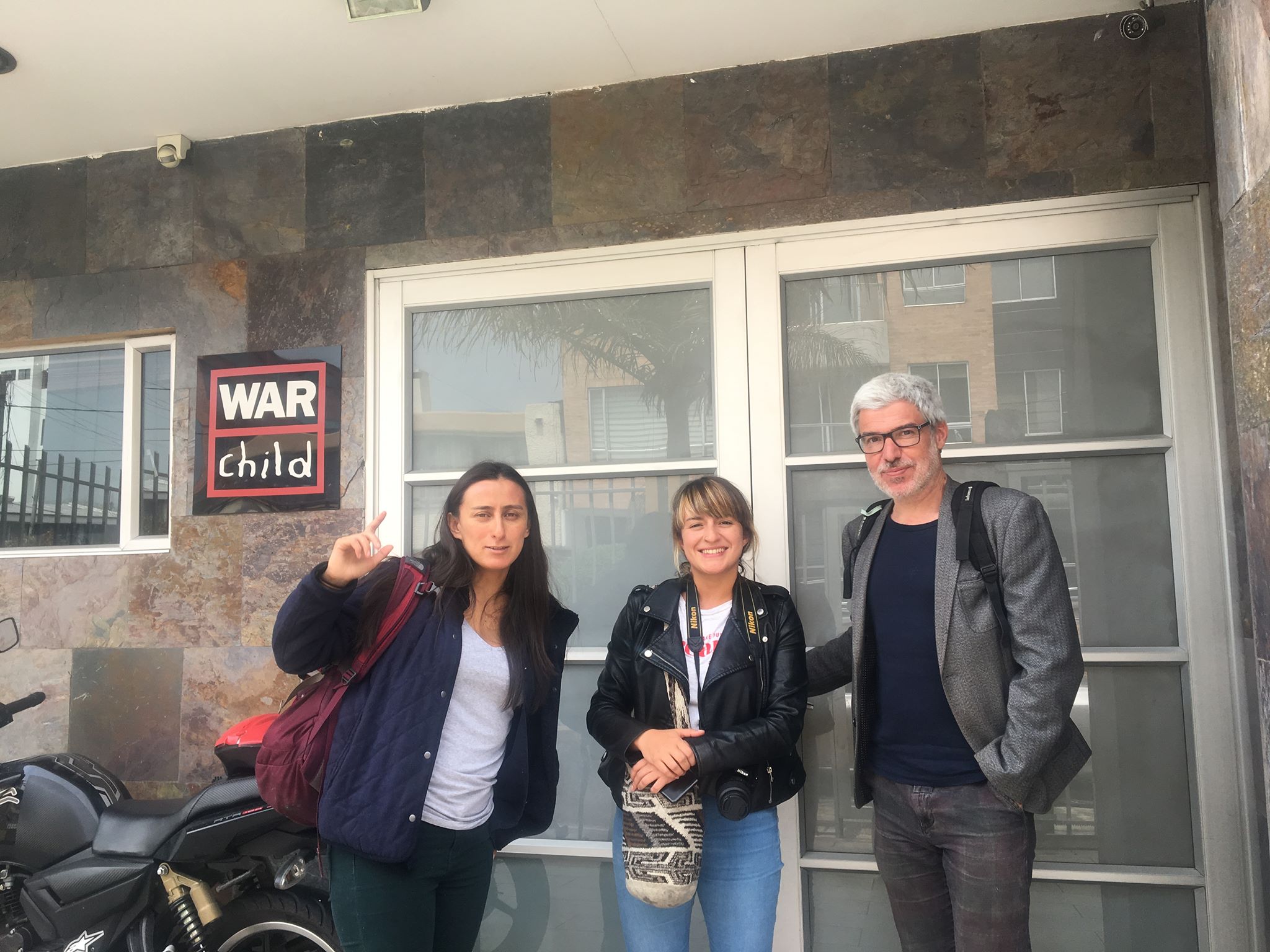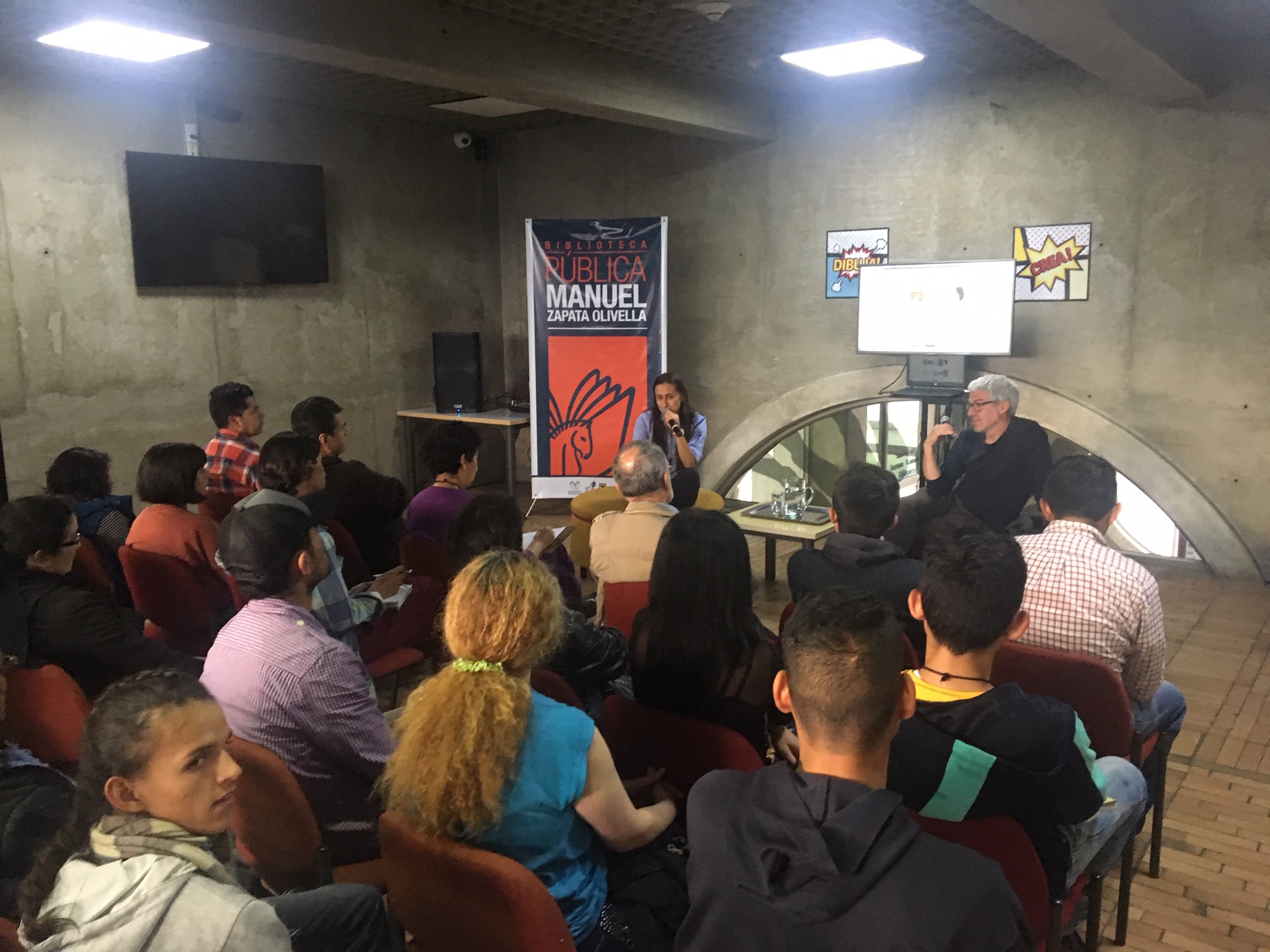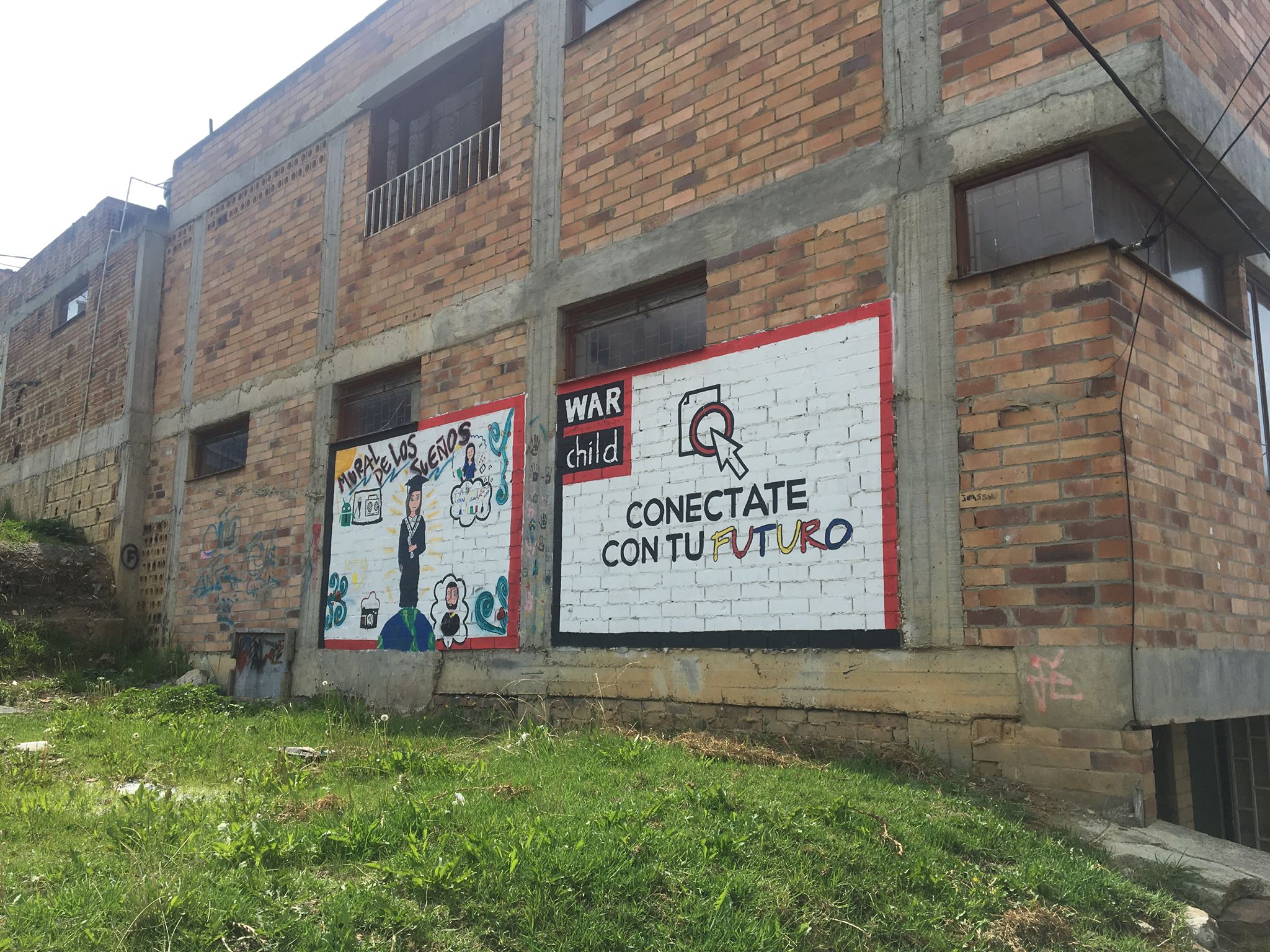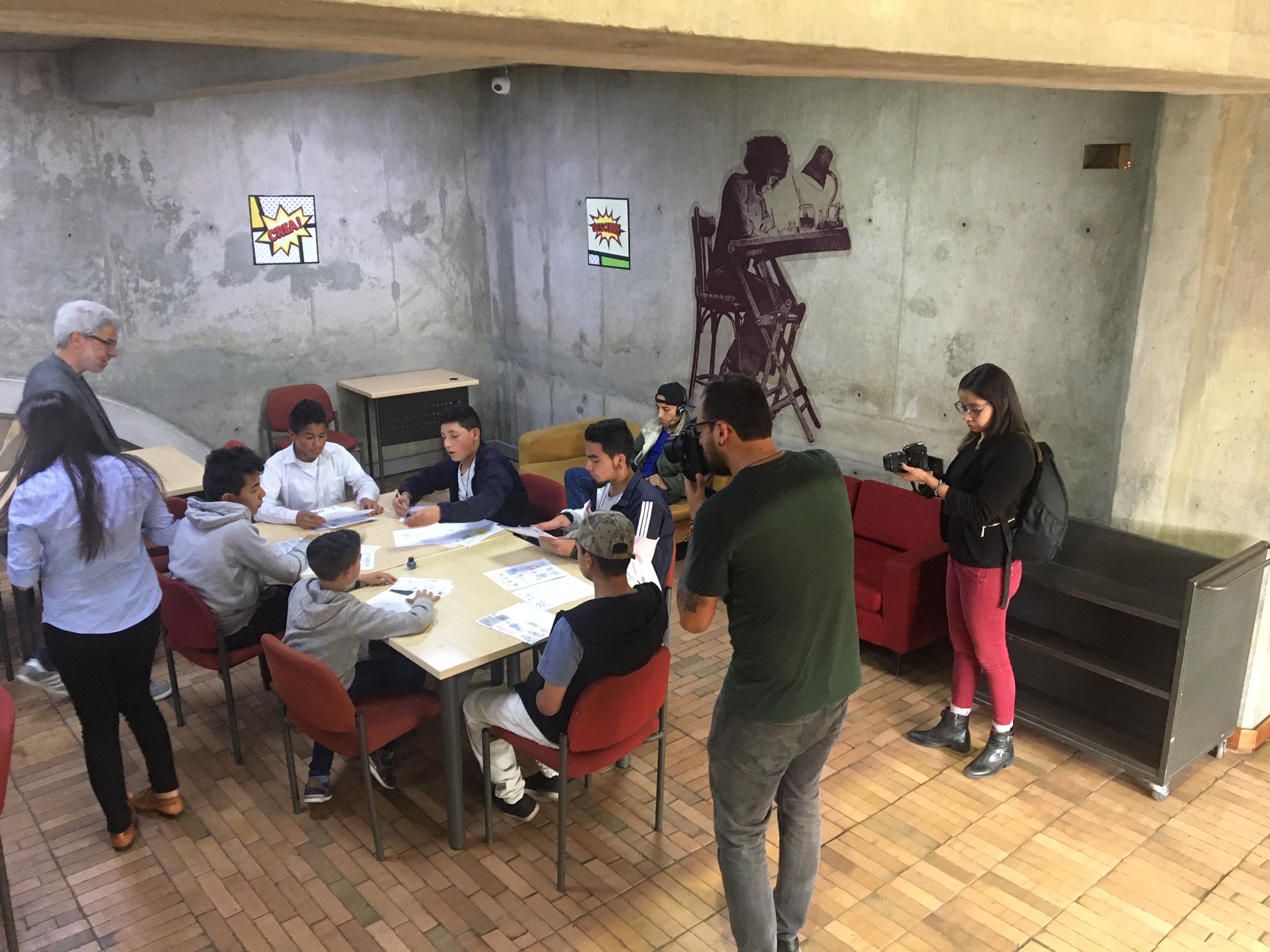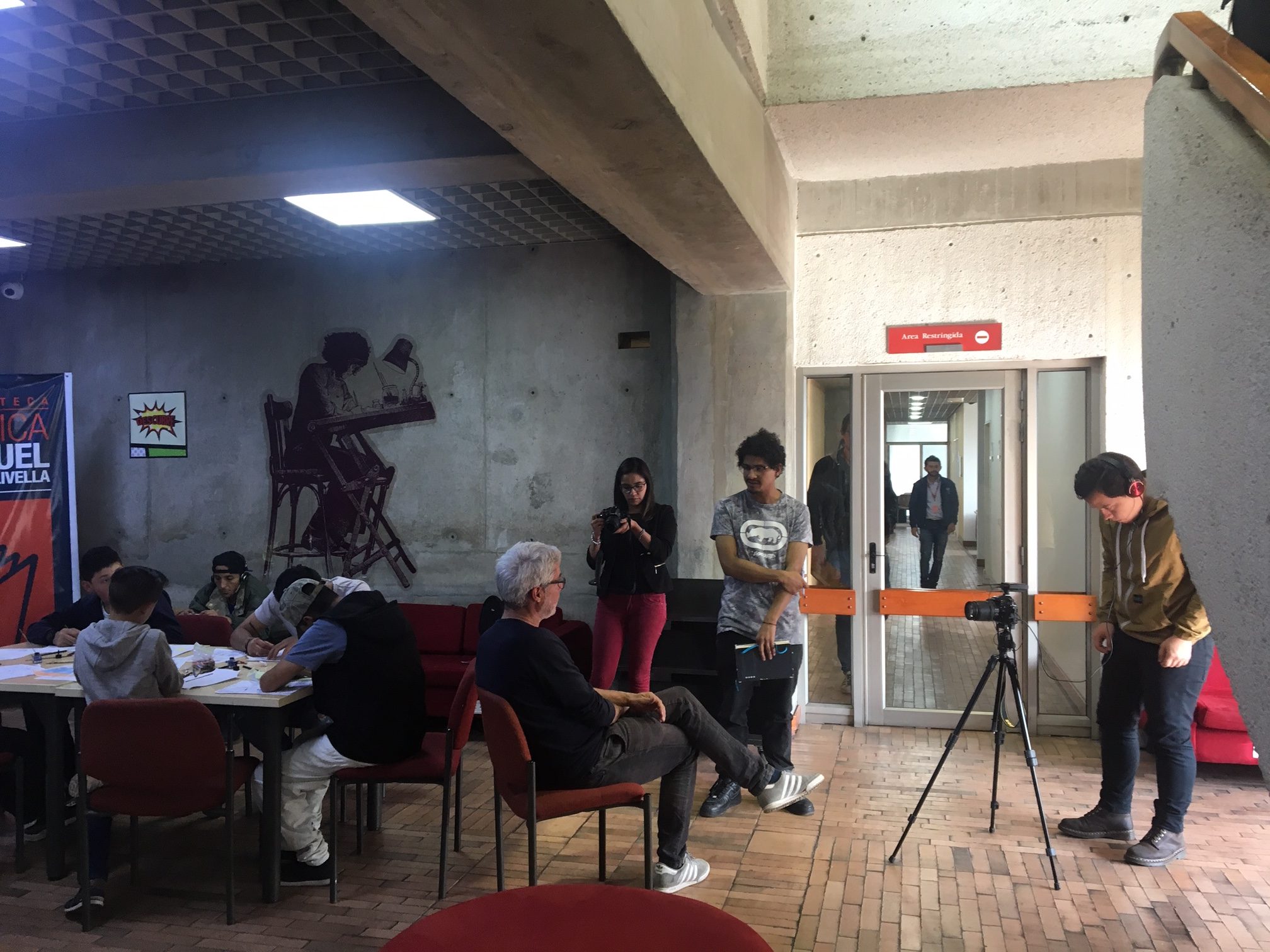 Artistic projects are often powerful in intercultural relations and community development as they often propose ways of interacting meeting people's feelings and identity, proposing alternative platforms to meet on. In earlier projects ifa laboratory has worked in several different contexts on creating meetings with people from various walks of life offering opportunities to work on priority topics.
In 2017 ifa laboratory launched, in close cooperation with the embassy of Colombia in Brussels, a comic strip magazine creation with teenagers in Bogota (Ciudad Bolivar) and Brussels (Molenbeek Saint-Jean) and illustrators Xavier Löwenthal (BE) and Sindy Elefante (CO). The idea was to create a cultural diplomacy project that was based on values and exchange that reached audience beyond embassy walls and cultural elite circles. Also important was to choose an artistic discipline that was relevant for Belgium and Colombia, as well as focus on an issue that was important for both countries.
The neighbourhoods Ciudad Bolivar and Molenbeek Saint-Jean battle with stigmatisation which is problematic for individuals personal and professional development. This project offers an opportunity to create new perspectives and narratives for two groups of teenagers on both sides of the Atlantic.
The participants from Maison des Cultures, Foyer, Molenbeek and Fundacion Pepaso, Ciudad Bolivar have exchanged about perceptions and reality. Workshops have been held from November 2018.
When Xavier Löwenthal worked with Sindy Elefante and the participants in Ciudad Bolivar in April 2019 this article was published in El Espectador.
The Brussels launch of the magazine tool place on 12 September 2019 @ 6pm at Maison des Cultures et de la cohesion sociale in Molenbeek Saint-Jean and at the Brussels Comic Strip Festival on 13, 14 and 15 September 2019. A presentation & discussion took place Saturday September 14, 2019 @ 11-12 am: Project process, content, future and ideas on cultural diplomacy. Panelists: participants having co-created the magazine, The Ambassador of Colombia in Belgium and Head of the Mission to the European Union, His Excellency, Felipe Garcia Echeverri, Sindy Elefante, illustrator, Colombia, Louise Haxthausen, Director of the UNESCO Liaison Office in Brussels and UNESCO Representative to the European Institutions. Moderator: Johanna Suo, ifa laboratory, expert cultural strategy
The launch in Bogota takes place during two days, at Estacion Manitas auditorium (TransMiCable), Ciudad Bolívar, 27 November, 9am, and at Auditorio Secretaría Distrital de Desarollo Económico de Los Artesanis on 28 November at 9am.
THE MAGAZINE. HERE you can read an online version of the magazine. It will mainly be used for educational purposes, to support discussion about the creation of identity and self-image. How does this process happen, and how does public discourse and media impact? Please send a mail to contact@ifa-laboratory.com if you have any questions about the magazine, its content or project's workprocess.
The Belgian Comic Strip Center Brussels, Maison des Cultures et de la Cohésion Sociale Molenbeek & Foyer Molenbeek, Wallonia Brussels Federation, Wallonia Brussels International, French Community Commission, War Child Colombia, Fundacion Pepaso, Entreviñetas , Ministry of Foreign Affairs Belgium (through the Embassy of Belgium, Bogota) and Ministry of Foreign Affairs Colombia (through the embassy of Colombia in Brussels), UNESCO French and German speaking national commission Belgium, Arts Lab Bxl. With warm thanks to the EU-delegation in Colombia!
Management Colombia & Belgium Johanna Suo, Expert cultural strategy, Director ifa laboratory & Andrea Alfonso Rodriguez, Cultural attaché, Embassy of Colombia in Belgium