THE CONCEPT
The name ifa laboratory derives from the collaboration with ifa gallery
ifa in Chinese means the methods of arts.
ifa laboratory is a consultancy and a social enterprise.
The creation of ifa laboratory is based on the idea of highlighting the added value of art and culture. "Art for art's sake" is good, but not good enough. Not if art will be sustainable and organically integrated in the society. Thus ifa laboratory seeks to promote art and creativity through original perspectives and contribute to the valorization of art.
ifa laboratory aims to demonstrate that art can be used to the benefit of different strata of society, whether the simple individual, a neighbourhood, a business, an organisation, a government …
THE TEAM
Behind ifa laboratory you find a dynamic team with diverse and complementary international experience. The core team consists of three persons; Johanna Suo, David Laurier and Alexis Kouzmine –Karavaïeff. ifa laboratory also works with independent experts making it possible to provide the best quality of the services on offer. For more information about our independent experts please contact us: contact@ifa-laboratory.com
Johanna Suo is the managing director of ifa laboratory and likewise a "hands on" creative ent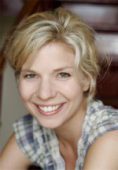 repreneur passionate about structural development in culture, making art available for a wider audience and bridging civil society and politics through culture. Active in the institutional and associative sectors of the art world for soon 20 years, she has been involved in the Think Tank European Cultural Parliament and their Youth Network, the Goehe-Institut, and CUMEDIAE. Specialised in cultural strategic relations she is an advocate for the insertion of art and culture in other sectors of society. In 2015 she was awarded the Marshall Memorial Fellowship (of the German Marshall Fund of the United States) aiming to reinforce transatlantic relations. Her individual focus was to look at the value of art and culture,  art in international relations and cultural diplomacy.  johanna@ifa-laboratory.com
David Laurier is a partner of ifa laboratory and likewise a multitasking entrepreneur and managing director of a/o AppliTek with offices in the US, the Middle East and Asia. AppliTek develops, manufactures, integrates and installs on-line monitoring & analysis devices for use in environmental, industrial & homeland security applications.                                               David is also specialised in economic diplomacy. David is an executive member of the Commission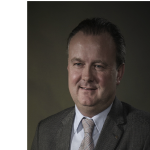 International Relations of the Federation of Belgian Enterprises (VBO-FEB), where he previously participated in a work group to define the fundaments of economic diplomacy for ambassadors of Belgium abroad. Moreover David is also a visiting professor at the University of Leuven & at Tecnológico de Monterrey in Mexico where he has given courses on entrepreneurship and embedded sustainability. David holds a Masters of Commerical Sciences and a Master of Business & Managerial Economics from Leuven University.  david@ifa-laboratory.com 
Alexis Kouzmine –Karavaïeff, is a partner of ifa laboratory. After graduating from business school and studying art history in Ecole du Louvre, Alexis established himself in Shanghai in 2003 where he worked for a British corporation. He then decided to dedicate his time to his passion by co-founding a contemporary art gallery in Shanghai. L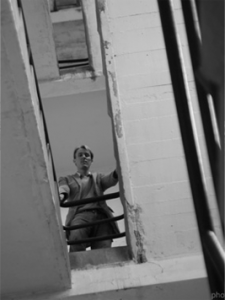 ocated in an old textile factory building in M50, the famed art district of Shanghai, and later on in an elegant British house in Jing'An district, ifa gallery became an important place by showcasing some emerging and established artists in the Chinese art scene.
In the fall 2013, Alexis decided to move ifa gallery premises to the heart and capital of Europe, Brussels. Located in the old central district of Marolles, the gallery offers a dynamic programme with its main artists from China and new artists from the region. The gallery  exhibits also regularly in art fairs. alexis@ifa-gallery.com
Fredrik Runnquist is a partner of ifa laboratory. Fredrik is likewise a business angel and art-collector commuting between Stockholm and London. Fredrik is passionate about start-ups and collects Swedish modern art.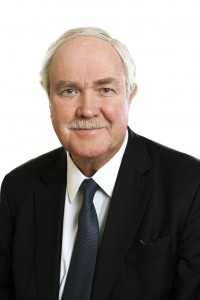 Jacques Bolzer is a partner of ifa laboratory and likewise an art loving business school guy and founder of the gallery TAG bxl. Working on a daily basis with innovation at EDF.