Vision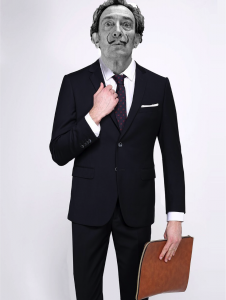 Creativity exists everywhere, but the artist is the expert. On the previous page you could read about transfer of skills, perspectives and why the sectors need one another in order to innovate.
The artists we work with manifest creativity in creating from what they have, they make connections, have open mindsets, have faith in process, and are curious, among many other things. In innovation diversity is needed, and confronting different ways of seeing and doing.  ifa laboratory works with human centric innovation, which sets a base for all types of innovation.
Business sectors and creative sectors (and all other sectors) need each other in order to enlarge visions and do better. ifa laboratory serves as an intermediary between them. The exchange between sectors, of skills, competencies and experiences, that is what we call cross-sector innovation.
---
Our solutions and contributions
What is unique with ifa laboratory is the experience and skills that are brought together. Together we can offer greater awareness, efficiency and impact in cross-sectoral collaboration. Our team can contribute through team-buildings, trainings, workshops, advisory boards, company boards; research & development teams,  in creating creative environments at work places,  empowering teams and companies through giving alternative perspectives, or be team-members in cross-sectoral pilot projects.
Within the area of creativity & human centric innovation we can impact for example the quality of your work environment, company culture, internal and external communication, build up teams capacity, being better leaders and managers and more. We can be a catalyst for change and development.
If one tries something new, then maybe you start to innovate. Bartholomeus Henri Van de Velde, Orchestra Director
I am super convinced in this approach, it mobilizes another kind of dynamism. The fact that we were all active in this activity allows ideas to come up that we would never have thought of otherwise Catherine Le Riche, senior HR advisor, Bio Invest, Belgium.