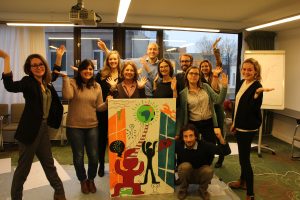 A precise context is needed for developing your teams creativity; our team-buildings offer a great opportunity. These workshops help you unleashing your team's creativity; inspire to practice your inventiveness, improve natural cooperation, individual and collective negotiation, concretise and live the company values, and finding new ways of seeing and doing the daily job.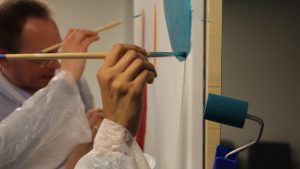 "It is now much more concrete what our values are about ". "This activity, where we were all engaged, made ideas come up that we maybe would never have had".  Voices from a team-building with a Belgian investment company in Brussels.
Who leads these workshops?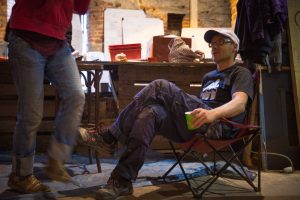 One of the artists we work with, the painter and street artist, Jérôme Désert, is active since years with art team-buildings at companies such as; Carrefour, Schwarzkopf, Sanofi, La Poste, JC Decaux, Edenred, Kenzo, BNP, Alstom Foundation Braun, Sogeti, Alcatel.
Coach Peter Musschoot, working since long with individuals and companies, helps your teams apply the outcomes of the creative team-building in the daily working life. Peter is an established international trainer, team & personal coach and host of large scale meetings. He also helps teams with vision building. He will be making sure that there is a bridge between the artistic discipline team-building and the long term development of your company. He will help you applying your workshop experiences and skills in your daily working life.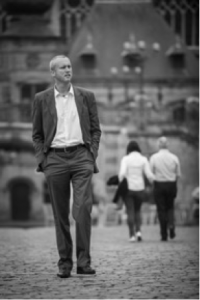 Peter started working as a consultant in HR but has now over 10 years of experience with interventions at, e.g, ING, DHL, Ghent University. Peter works all over the world with groups, teams and individual clients on their desired change: growth in terms of vision, mission, strategy, interaction (values, 'soft skills', communication…), goals, roles and processes. 
His personal motto: 'Catching people doing things better'.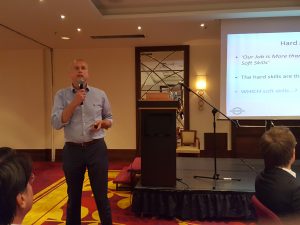 'Peter has successfully facilitated a day for our team of Directors. Applying Solution Focus and other useful tools, the sessions have proven to be very interactive and relevant for all team members. I would like to recommend Peter as a strong team coach with a very good eye for the process and team dynamics and with attention for every team member participating.' – Heidi De Pauw, CEO Child Focus.