We all live and breathe culture. Thus culture is a great way of communicating with people. ifa laboratory specialises in different sorts of cultural relations.
See more about Cultural Diplomacy
See more about Cultural Strategy
Cultural Strategy can of course also be the strategic choices of for example a city, a region or country on how one chooses to engage in art and culture. In 2016 ifa laboratory conceptualised a project in collaboration with the Embassy of the United Arab Emirates in Brussels. The wish from the embassy was to make local positive impact. The project "Engaging Through Art and Enabling Communities" was created. In the neighbourhood of the Marolles in Brussels creativity workshops were offered to 10-12 year old children in a contemporary art gallery. The objective was to open up exchange between very different and non communicating communities. If you would like to know more about this project, please let us know.
As a continuation of "Engaging Through Art and Enabling Communities", ifa laboratory conceptualized three new projects for the association Arts Lab Brussels. All three projects are implemented in the neighborhood of the Marolles, Brussels, with artists as co-creators;  three projects having different strategies but the same objectives of establishing communication platforms through different topics.

---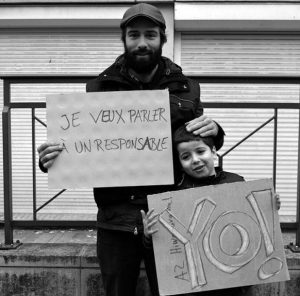 Neighbourhood dialogue 1
Everyone an activist is a project co-created with Swedish artist Patrik Qvist. Patrik works often with environmental questions and this is also the topic chosen for this project.
(Photo: Patrik Qvist, Everyone an activist, November 2017)

---

Neighbourhood dialogue 2
The Social Elevator (working title). This is a project with established Finnish artist Kaarina Kaikkonen. In this project her large-scale public space installation becomes a connecting point for discussions on the past, the present and the future of the neighbourhood. More information will shortly be available.
(Photo: Kaarina Kaikkonen's installation  My Outline at Uppsala Konst Museum, Sweden)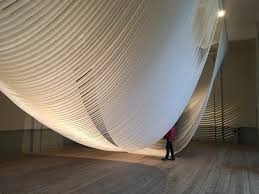 ---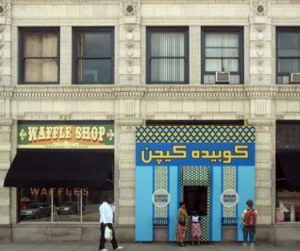 Neighbourhood dialogue 3
The first week of June 2018 American artist Jon Rubin visited Marolles, Brussels for a research trip. The project has a working title; " transatlantic art lab" and will establish an exchange between the Marolles and a neighbourhood in Cleveland in the US. More information will shortly be available.
(Photo: Jon Rubin's previous project  The Conflict Kitchen,  Pittsburgh, US).

---
Please see here for more on previously presented interactive and participative art @ ifa laboratory.