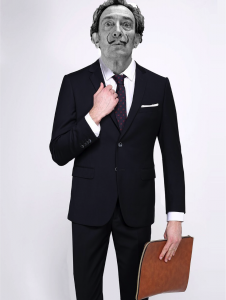 Get game-changing workshops for your management teams  with the established orchestra conductor Bartholomeus Henri Van de Velde. He also gives a practical and theorical workshop on creating bridges between teams and management. Nothing he does is standardized, each case is a new one.
Creative Writing & Access of Creativity with radiant coach, writer, playwright Milena Oda Laska
Learn how to access your creativity with artist Joakim Eneroth,  an interactive workshop, guided mediation and several creativity excercises.
Art as a change-maker. ifa laboratory's managing director, Johanna Suo, has a path from the one of an artist to the one of a consultant, a manager and a director. Being rich on perspectives she created ifa laboratory. This presentation is flexible but can, for example, approach how creativity can change a team, and give perspectives on the place for art and creativity in the society.
Team-building, leadership & organisational development